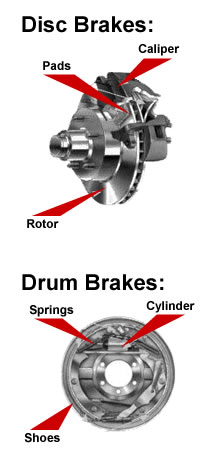 Your safety depends on brakes that work properly. Regular inspections and maintenance are essential for all brake system components, including the brake pedal, cylinders, brake lines and fluid, calipers, rotors or drums, and disc pads or shoes.
We "Brake It" To You Gently
The certified technicians at Muffler King Brake and Radiator inspect your brakes and provide an estimate of any recommended maintenance or repairs.
We only use the best OEM Grade Replacement Parts for your vehicle.
The Benefits
Scheduled maintenance keeps you safe on the road.
Periodic inspections help you plan repairs and spread out your cost.
Replacing brake pads or shoes is less expensive than replacing damaged rotors or drums.
Here's How
Expect the brakes on your new car to require service between 25,000 and 45,000 miles; between 20,000 and 30,000 miles on your new truck or SUV.
Have a pro check your brakes at least every 6,000 miles. That's every other oil change if you change your oil on 3,000 mile, or 3 month, intervals.
Change your brake fluid sometime between 24,000 and 36,000, or according to the schedule in your owner's manual.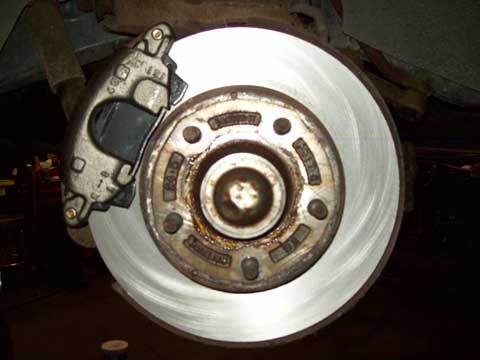 "Thanks for the great job guys! My breaks are working like-new again!"
-- Samuel G. from Redmond